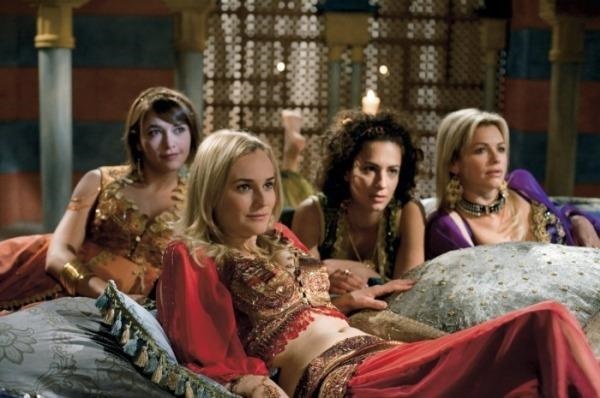 Think of a Narcissist like a hoarder.  In the same way that a hoarder finds comfort collecting objects a Narcissist gains comfort collecting people. They don't trouble themselves with mundane things, like right or wrong, or other people's feelings. To him, people are objects. To a Narcissist you are either Narcissistic Supply, Potential Supply or you're nothing.
A Narcissist requires excessive amounts of attention and admiration.  Consequently, he accumulates an assortment of people (Narcissistic Supply) he can turn to whenever he has a need for them. These people, also called the Narcissistic harem, mainly consist of ex-girlfriends, potential girlfriends and women who wish to be his girlfriend. The harem can also be comprised of co-workers, family and friends, basically anyone, who the Narcissist deems a good audience for his wit and who will willingly boost up his self-esteem and sense of superiority, by putting him up on a pedestal – anybody, he can turn to for attention, sex, money, or anything he may need.  A happy Narcissist is one who has many options.
The Harem
A couple of years ago I briefly dated, 'guy with a harem.'  Guy with a harem explained to me that most of his friends were women. I didn't find that odd at first…until I noticed that more than eighty percent of the people on his Facebook were women 'friends.'
I was the fresh meat, getting the lion's share of his attention and what I sensed right off the bat was that these women were very territorial.  Since I was shiny and new, I garnered most of his time and affection and this didn't sit too well with the other women in his life, who had been relegated to the end of the line.
Let's be honest, a jealous woman can be incredibly devious and catty and guy with a harem, needing to be constantly reassured, would run to these 'friends,' and since they wanted me out of the picture their advice was always unflattering and self-serving.
I felt at times like I was being investigated. I had three or four of them send me friend requests on Facebook, looking to snoop into my life, hoping to dig up some kind of dirt. My appearance, my behavior was constantly under scrutiny by the harem and I had to eventually hit the pavement, because it felt like I was dating him and every other woman he had ever been involved with.
When you are with someone that seems to have a lot of previous relationships that just never seem to end, that's a red flag. His actions at best are showing you that he has a massive fear of commitment and that he can't make up his mind whether to stay or go. At worst it shows a user mentality and someone that likes to keep his options open.
I know we all want to be the winner, where all other women have failed, but the best indicator of future behavior is past behavior. So if you honestly think you are going beat the odds – think again.
I'm not saying men and women can't be 'just' friends, but that distinction happens only when both parties have absolutely no interest in being together. Narcissists are very cunning. With their charm they can usually swoop any woman off their feet, but their specialty lies in their ability to keep women hanging on.
They choose their harem members wisely. Sussing out those that are overly giving, that rationalize and make excuses for other people's bad behavior and those that the Narcissist has successfully managed down their expectations, so that they treat every little nugget of attention like a lottery winning.
I recall speaking to a woman, who was involved with the very last Narcissist I dated and she told me that after our Narcissist had hurt her again and again, by constantly blowing hot and cold and making it quite clear that he was never going to give her the relationship that she wanted, she had actually offered to be 'friends with benefits,' and even went so far as to tell him that, no guy would ever match up to him. This, after he repeatedly treated her like gum on the bottom of his shoe.
She was so ready and willing to sell herself short, just to have a piece of him – any piece.  It's almost like the Narcissist casts a spell on his victims, by emotionally extracting away their power, so they feel weak and helpless without him.
This woman even knew that he was dating other women and was willing at all costs to still have him in her life. Somewhere in the back of our minds, in some crazy rationale we tell ourselves things like, "oh he'll date someone else and then realize how much better he had it with me and he'll come back." That might be true in the short term, but by showing him that you'll put up with him dating other women, he'll do just that and then come back when that doesn't work out and then leave again….and all the while you are on an emotional rollercoaster never knowing where you stand or when he's coming or going.
Harem members may or may not know about each other. They usually don't. It often comes as a great surprise to most women that the man they've been obsessing over, has actually been bouncing around from woman to woman. Narcissists like secrecy, because if his harem members ever compared notes, the web of lies that they've been weaving would come crashing down and he would lose his stash of supply.
The general Narcissistic cycle goes something like this – Narcissist finds new meat, lavishes her with attention and moves really fast – he keeps former girlfriends on ice by feeding them hope and nuggets of attention and affection –  the new meat loses her shine and she gets relegated to the harem – he may bounce back to an old harem member in the interim while he looks for someone new and on and on it goes.
The women he meets could be beautiful, have a great job, good friends and money in the bank. It doesn't matter. It's never about her and it will always turn out the same way. For the Narcissist knows that it's just a matter of time before he will make his hasty retreat. A Narcissist is like a drug addict, always looking for his next fix. He builds up a tolerance to people and the Narcissistic supply that he extracts from them.
Hoarders are afraid to throw anything away in case they have a use for it somewhere down the road.  Narcissists, in the same way don't like to throw away the people they've collected.  Both are pathological, unhealthy and dysfunctional. A Narcissist will offer up friendship after he has screwed you around for the 100th time, but what he's really offering is a membership to his harem. He will throw you crumbs of affection and he will spin tales, hinting of a possible future together. This membership allows him to pop in and out of your life, mess with your head and keep tabs on you, while at the same time it keeps you stuck and fixated on him. Membership does have it's privileges, but the privilege is all his.
So do yourself a favour – if you find that you are being offered the friend card, read the small print and respectfully decline and tell him that you've decided to get a membership elsewhere.
Your Comments!!!!!!!!
Join our subscriber mailing list and receive our weekly posts right to your inbox!!!